Systems Engineering and Design Degree
ENGINEER YOUR CAREER
Systems Engineering and Design at Illinois is a uniquely interdisciplinary program, with broad flexibility and student-guided focus.
Our industrial engineering program is ranked #11 by U.S. News & World Report.
91% of students reported having an internship or co-op during their degree program.
97% of students reported securing their first choice destination upon graduation.
The average starting salary for a systems engineering and design graduate is $79,531 with a median signing bonus of $6,500.
Detailed curriculum requirements
Systems Engineering and Design at Illinois is a uniquely interdisciplinary program, with broad flexibility and student-guided focus. Our students and graduates tackle complex engineering and business situations. Systems Engineering and Design combines engineering sciences, business, and communication. We train students in all aspects of project management, working in multiple disciplines, and getting results in a real-world team environment. Research problems in faculty laboratories, summer internships, and the Senior Engineering Project complement the classroom curriculum with hands-on experience working for industry. A Bachelor of Science in Systems Engineering and Design prepares you to do well in all aspects of industry, including health care, communications, environmental stewardship, government, and business. Systems Engineering and Design is about problem solving: engineering as a way of thinking.
SECONDARY FIELD OPTION
Systems Engineering and Design students focus their studies through the Secondary Field Option, integrating our multidisciplinary curriculum with a specialized activity.
SENIOR ENGINEERING PROJECT
In the Department of Industrial and Enterprise Systems Engineering, the Senior Engineering Project (SED 494) is the capstone experience for undergraduates.
Read about the Senior Engineering Program.
AFTER GRADUATION
With their specialized knowledge, interdisciplinary perspective, and hands-on experience from faculty laboratories and their Senior Engineering Project, Systems Engineering and Design graduates are in demand for both engineering and non-engineering professions. The Department of Industrial and Enterprise Systems Engineering at Illinois is well-connected in industry, with partnerships with many corporations; there are myriad opportunities for graduates to enter the workforce. Many take professional positions in the private or public sectors, and some start their own companies.
Systems Engineering and Design graduates' holistic, big-picture view of interconnected engineering and business problems is also indispensable for those seeking to make profound changes through entrepreneurship, in small communities, or in developing countries.
Our graduates stand out because of their superior problem-solving skills applied across disciplines, communication skills, and ability to get results in a team environment. They succeed in most any engineering or non-engineering profession. With an emphasis on understanding engineering's impact on business, a systems engineer is often a technical person who can manage budgets and projects, and lead people.
In addition, Systems Engineering and Design graduates are well prepared for graduate education in engineering, law, medicine, or business administration.
When you're nearing graduation, a variety of resources and services are available to help you. The Engineering Career Services Office arranges interviews (more than 12,000 annually) for engineering students.
Scan a few of the careers pursued by Systems Engineering and Design graduates:
Application Engineer
Automotive
Banks
Business systems
Communications
Computer systems
Construction
Consulting
Control systems
Design Engineers
Engineering administration
Engineering Marketing
Engineering Product Planner
Entrepreneur
Government Services
Hospitals
Integrations and consulting
Law/Patent Attorney
Manufacturing
Marketing
Operations and quality control
Process Engineer
Product testing
Research and Development
Robotics
Service industries
Social service providers
Staff Engineer
Systems Engineers
Technical Sales
Technical Service Support
Transportation
NOTE: if you are interested in pursuing an Undeclared Engineering major in your freshman year, please go here.
Undergraduate Contact Information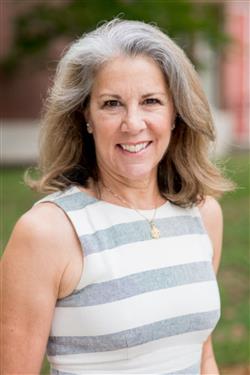 Professor Carolyn Beck
Associate Head of Undergraduate Programs
Heidi Craddock
Associate Director of Undergraduate Programs

217-244-3855
hcraddoc@illinois.edu
Industrial and Enterprise Systems Engineering
Undergraduate Programs Office
104 Transportation Bldg. (MC-238)
104 S. Mathews Ave.
Urbana, IL 61801
Main Office
217-333-0068
ise-advisor@illinois.edu
Office hours
Monday - Friday
8:00 am – 12:00 pm
1:00 pm – 4:30 pm
Discover your power.
Your path to Grainger Engineering starts here. Explore your options and gather the information you need to take the next step and apply.