IISE hosts Lean certification workshop
Emily Scott
5/1/2017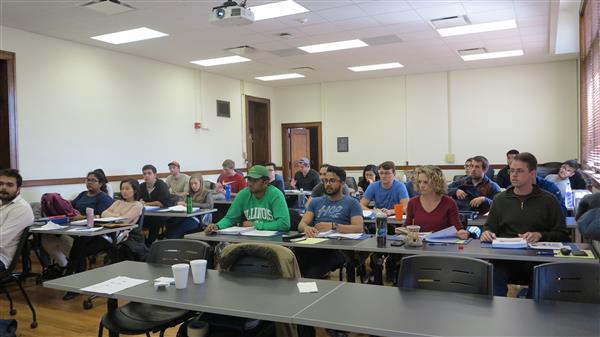 Every year, the University of Illinois chapter of the Institute of Industrial and Systems Engineers hosts a Lean certification workshop at the department of ISE.
The Lean methodology values minimizing waste and creating value to the customer. This way of thinking and operating a business applies to multiple industries.
This year, thirty-one people earned their Lean Green Belt certification through IISE's weekend-long workshop.
The certification course involves instruction and breakout sessions that simulate real-life projects. At the end of the course, participants take an exam to earn their certification.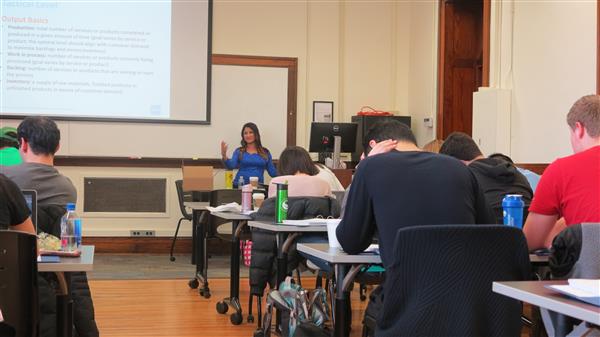 The course is open to undergraduates, graduate students, and professionals.
Dana Keck, senior in IE and vice president of the University's IISE chapter, was involved in hosting this year's Lean certification course at ISE.
She took the course during her sophomore year and found she could immediately apply it to her internship experiences in industry.
"I could immediately see the buzzwords that we learned (in the course)," Keck says. "I was applying them right away in my internship, whereas I really wouldn't have known what was going on otherwise."
Keck says she is not aware of any other organization on campus that provides a course in Lean certification. IISE also provides a certification course in Six Sigma, a set of management techniques used for process improvement in industry.
Keck has seen from her own and other students' experiences that earning Lean certification while in college can help students get internships and can enhance their internship and career experiences.
"It lets industries know that you have background knowledge based on what they're going to want on the floor, and also it's a good foundation," she says. "Having you already trained in that is saving (companies) money in the long run too."
Overall, she believes getting her Lean certification early on is what secured her an internship and helped her know what to expect in the workforce.
"Being able to have that front knowledge of it to begin with is helpful," she says.