ISE is pleased to announce Molex and Northrop Grumman as Bronze Partners

9/1/2016
The Department of Industrial and Enterprise Systems Engineering at the University of Illinois is excited to announce new corporate partnerships for this upcoming academic year. Our partners receive unprecedented access to the talented individuals who call ISE home. In return, ISE students have the opportunity to join successful companies who have made a comprehensive investment in both their education and their futures. We are eager to provide the best possible experience for our students and partner companies.
Molex

ISE is pleased to announce Molex as Bronze Partner. Molex has been active in hiring ISE students and has partnered with the department to increase its exposure to its talented student population. As a partner, Molex will be visiting campus for the ISE & MechSE After-Hours event on September 6
th
and again September 28
th
& 29
th
as part of the Engineer in Residence program. With this partnership, Molex has invested in the future of ISE and its students. We look forward to building a productive relationship between Molex and ISE.
As a leading provider of electronic components and solutions, Molex views innovation as a tool for solving complex customer challenges. This philosophy has helped them not only create many pioneering electronic solutions, but also build a globally recognized company. Through standard-setting products, high-performance people and a globally collaborative process, they are committed to anticipating tomorrow's needs and helping our customers engineer breakthroughs that make the world better.
Northrop Grumman
ISE is pleased to announce Northrop Grumman as Bronze Partner. Through this partnership, Northrop Grumman is intent on discovering excellent talent to join their leading global security company. Northrop Grumman will be visiting campus on October 13
th
as part of the Engineer in Residence program. ISE is excited to build a dynamic partnership with Northrop Grumman.
Northrop Grumman is a leading global security company providing innovative systems, products and solutions in autonomous systems, cyber, C4ISR, strike, and logistics and modernization to customers worldwide. Please visit www.northropgrumman.com for more information.
Contact Us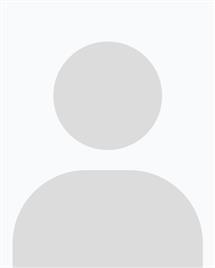 Lee Zerrusen
Coordinator of Student, Alumni, and Corporate Relations
Industrial & Enterprise Systems Engineering
University of Illinois at Urbana-Champaign
106 Transportation Building M/C 238
104 S. Mathews Ave.
Urbana, IL 61801
lzerrus2@illinois.edu
(217) 244-1236