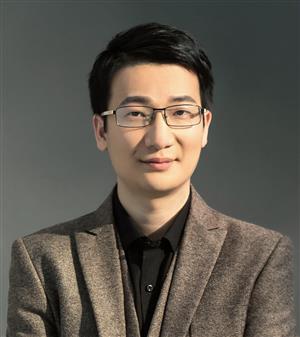 Adjunct Associate Professor
(217) 300-0166
209D Transportation Building
For More Information
Education
B.S. in Mathematics, Peking University, China, 2009
Ph.D in Electrial Engineering, University of Minnesota, 2015.
Biography
I am an assistant professor in UIUC IS&E department, and affiliated with CSL and department of ECE. Previously I worked at FAIR (Facebook Artificial Intelligence Research) as a visiting researcher. Before that I was a postdoctoral scholar in Dept. of Management Science & Engineering at Stanford University, working with Yinyu Ye. I obtained my Ph.D. in Electrical Engineering at the University of Minnesota in 2015, under the supervision of Zhi-Quan (Tom) Luo. I received the B.Sc. degree in mathematics from Peking University, Beijing, China in 2009.
Academic Positions
Postdoctoral Researcher, Stanford University, 2015.06-2016.05
Visiting Scientist, Facebook Artificial Intelligence Research, 2016.06-2016.12
Research Areas
Data Analytics
Operations Research
Selected Articles in Journals
Articles in Conference Proceedings
Patents
System and Method for Transmission Point (TP)Association and Beamforming Assignment in Heterogeneous Networks . Ruoyu Sun, Mingyi Hong, Hadi Baligh, Zhi-Quan Luo, and Meisam Razaviyayn. U.S. Patent App. 13/757,303, filed Feb. 2013.
Honors
INFORMS Optimization Society Student Paper Competition, Honorable Mention (2015)
INFORMS George Nicholson Student Paper Competition, Second Place (2015)
Recent Courses Taught
IE 310 - Determin Models in Optmzation
IE 510 - Applied Nonlinear Programming
IE 598 ODL - Optim Theory for Deep Learning
SE 420 - Digital Control Systems