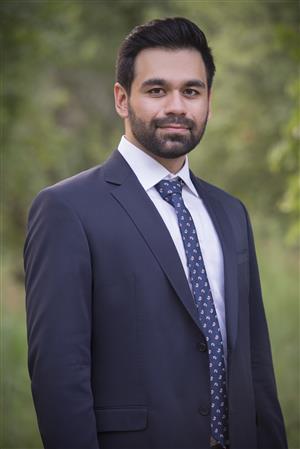 For more information
Graduate Advisor
Education
Ph.D. of Industrial Engineering, University of Illinois at Urbana-Champaign
M.Sc. of Systems Engineering, Sharif University of Technology (2016)
B.Sc. of Industrial Engineering, University of Tehran (2013)
Other Professional Employment
Data Scientist Intern, Epsilon, Chicago IL, 2020
Computer Vision Scientist Inten, Cargill, Champaign IL, 2021
Research Statement
My Ph.D. thesis focuses on design and analysis of a novel temporal clustering algorithm for tackling a well-studied NP-hard problem in 5G networks known as the controller placement, which is of vital importance to performance of such networks. This is an interdisciplinary work that draws from various fields including deep learning, information theory, control theory and mathematical optimization. For my M.Sc. thesis, I worked on a near-optimal reinforcement learning policy for making overbooking decisions in airline networks. This work provided a theoretical upper bound and showed that the presented Lagrange multiplier policy will converge to the optimal policy as time horizon of the problem grows.
During my career in fintech, telecommunication, online marketing and AgTech industries I had an extensive range of data analytical responsibilities including, design and training neural networks for image classification, interacting with big data technologies like Hadoop and Spark, developing SQL databases, creating data pipelines, and developing an enterprise software and a BI dashboard. I was recognized as an exemplary employee and was conferred with MTN Wright Brothers Innovation award by the COO for development of the enterprise software that made significant contributions to achieving one of MTN's annual targets.
Research Interests
Machine Learning/Artificial Intelligence
Clustering
Selected Articles in Journals
Articles in Conference Proceedings
Pending Articles
Soleymanifar, R., and Beck, C.Rcp: A temporal clustering algorithm for real-time controller placementin mobile sdn's.pre-print(2021).
Honors
Distinguished Konkour Examinee (Iran Ministry of Education): Ranked 3rd nationwide at university entrance exam for graduate study. This test is considered to be the most competitive nationwide exams among Iranian academics. (2014)
MTN Champion Accolade (MTN Irancell): Merit based award issued by CEO to overachieving employees. Conferral rate %5 (2017)
MTN Wright Brothers Innovation Award (MTN Irancell): Awarded for design and implementation of MTN Irancell "Capital Expenditures Total Solution'' enterprise software. (2018)
Recent Courses Taught
IE 300 AD1 (IE 300 AD2, IE 300 CD1, IE 300 CD2, IE 300 CD4) - Analysis of Data