Here's an article from IndustrialInside.com about how to choose your IE specialization.
Some of your Track Option courses may require prerequisites to be completed prior to enrolling in the courses. The earlier you start to consider your specialization, the fewer enrollment problems you are likely to encounter.
12 hours from a single list must be completed to fulfill the requirement.
Note that only a single course below the 300-level can be used to fulfill the requirements for all TOs.
Economics and Finance
Faculty Mentor: Liming Feng
Need a total of 12 hours*
The Economics and Finance track option focusses on preparing students to think quantitatively about modern finance. Modern markets involve sophisticated financial instruments and are often algorithmically-driven; the curriculum involves a mixture of engineering, economics, finance, and mathematics courses.
Students in this Track Option have interned at:
Rolls Royce
Ford Motor Company
State Farm
Smalley Steel Ring Company
Liberty Mutual Insurance
Pearson
Crowe Horwath LLP
Grant Thorton
C&S Wholesale Grocers
PricewaterhouseCoopers (PwC)
3M
AB inBev
AbbVie
Beacon Fellowship
Caterpillar
Chamberlain Group
Intel
Intrinsic Edge Capital Management
KPMG
Knowles Electronics
Larsen & Tuboro
Nisolo
Panduit
United Parcel Service
Walterscheid Powertrain Group
West Monroe Partners
Whirlpool
The content of the track option touches upon such topics as
optimization (large interacting portfolios)
risk-reward tradeoff (efficient frontier)
mathematical modeling of markets (stochastic differential equations, hazard functions)
numerical methods (PDE's)
financial instruments (equities, bonds, futures, forwards, derivatives)
quantification of risk (VaR, CVaR)
Course
Hours
Track Core—Complete at least 2 of the following 3 courses:
ACE 427 Commodity Price Analysis
3
IE 420 Financial Engineering
3
SE 450 Decision Analysis I
3
Track Electives—Complete 1 or 2 of the following courses:
ACCY 200 Fundamentals of Accounting
3
ACE 410 Energy Economics
3
ACE 427 Commodity Price Analysis
3
ACE 428 Commodity Futures and Options
3
ECON 302 Inter Microeconomic Theory
3
ECON 303 Inter Macroeconomic Theory
3
ECON 420 International Economics
3
ECON 471 Intro to Applied Econometrics
FIN 221 Corporate Finance
3
FIN 300 Financial Markets
3
FIN 411 Investment & Portfolio Mngt
3
FIN 412 Options and Futures Markets
3
FIN 415 Fixed Income Portfolios
3
FIN 461 Financial Intermediation
3
IE 430 Economic Foundations of Quality Systems
3
Human Factors/Ergonomics (HFE)
Faculty Mentor: Abigail Wooldridge
Need a total of 12 credit hours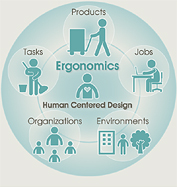 The Human Factors/Ergonomics (HFE) track option prepares students to understand, analyze and improve interactions between humans and other elements of a system, such as the work humans complete, the environment in which they work, technology they use, etc., in light of humans needs, abilities and limitations. HFE applies theory, principles, data and methods to design to optimize human well-being and system performance (see IEA definition of human factors).
There are three domains of HFE: physical ergonomics, cognitive ergonomics and organizational ergonomics. Physical ergonomics focuses on anatomy, anthropometry and physiological and biomechanical characteristics related to physical activity. Cognitive ergonomics focuses on mental processes, like perception, memory, reasoning and motor response, in particular as related to mental workload, decision making, stress, etc. Organizational ergonomics focuses on the optimization of sociotechnical systems, including organizational structure, policies and processes, as related to topics such as communication, work design, teams and teamwork, participatory design and distributed work.
Course
Hours
Track Core:
IE 340 Introduction to Human Factors
4
Track Electives - Complete at least 3 out of the following courses:
Physical ergonomics focus
BIOE 461/TAM 461 Cellular Biomechanics
4
KIN 355 Biomechanics of Human Movement
3
KIN 401 Measure and Evaluation in Kinesiology
3
ME 481 Whole-Body Musculoskeletal Biomechanics
3
ME 482 Musculoskeletal Tissue Mechanics
3
TSM 421 Ag Safety – Injury Prevention
3
TSM 422 Ag Health – Illness Prevention
3
TSM 425 Managing Ag Safety Risk
3
Cognitive ergonomics focus
SE 450 Decision Analysis
3
IE 445 Human Performance and Cognition in Context
3
Organizational ergonomics focus
ANTH 411 Research Methods in Socio-Cultural Anthropology
3
ARCH 423 Social/Behavioral Factors for Design
3
BADM 310 Management and Organizational Behavior
3
BADM 312 Designing and Managing Organizations
3
BADM 357 Digital Making Seminar
3 (no prerequisites)
PSYC 245 Industrial/Organizational Psychology
3
Track Electives – optional health focus
CHLH 470 Technology, Health and Aging
3
Industrial Engineering Fundamentals
Faculty Mentor: Qiong Wang
Need a total of 12 hours
The Industrial Engineering Fundamentals track prepares students for managerial careers in a variety of industries. Students learn theories and techniques of using models, simulations, and data to evaluate performance of supply chain, service, production, and other systems to optimize operational efficiency.
Major subjects of this track are
Production and capacity planning
Job scheduling and project management
Facility layout and site selection
Inventory and material flow analysis
Statistical methods for quality and process control
User-friendly product, process, and system design
Demand forecasting and cross-functional coordination
Course
Hours
Track Core—Complete the following 4 courses:
IE 330 Industrial Quality Control
3
IE 411 Optimization of Large Systems
3
IE 412 OR Models for Manufacturing Systems
3
IE 340 Human Factors
3
Operations Research
Faculty Mentors: Xin Chen
Need a total of 12 hours
Students in this Track Option have interned at:
Course
Hours
Track Core—Complete:
IE 410 Stochastic Processes & Applications
3
IE 411 Optimization of Large Systems
3
Track Electives—Complete two of the following courses:
ECE 490 Introduction to Optimization
3
IE 420 Financial Engineering
3
MATH 444 Elementary Real Analysis -OR-
MATH 447 Real Variables
3 or 4
3
MATH 484 Nonlinear Programming
3 or 4
SE 411 Reliability Engineering
3
STAT 410/MATH 464 Statistics and Probability II
3
STAT 420/MATH 469 Methods of Applied Statistics
3
STAT 424 Analysis of Variance
3
STAT 425 Applied Regression and Design
3
Quality Engineering
Faculty Mentor: Pingfeng Wang
Need a total of 12 hours
The Quality Engineering track option focusses on preparing students to think quantitatively about modern principles and practices of quality fundamentals. Modern manufacturing and service/transactional industries pursue highest possible quality level in products and services; the curriculum involves a mixture of engineering design, statistics, and mathematics courses.
The content of the track option touches upon such areas as
Design for six sigma
Descriptive statistics
Process modeling
Process control and stability analysis
Bases of quality principles
Six sigma methods such as Define-Measure-Analyze-Improve-Control (DMAIC) process
Students in this track option have interned at
Course
Hours
Track Core—Complete:
IE 330 Industrial Quality Control
3
Track Core—Complete at least 1 of the following courses:
IE 431 Quality Engineering
3
SE 411 Reliability Engineering
3
Track Elective: Complete at least 1 of the following courses:
STAT 410/MATH 464
3
STAT 420/MATH 469 Methods of Applied Statistics
3
STAT 424 Analysis of Variance
3
STAT 426 Sampling and Categorical Data
3
Supply Chain, Manufacturing, and Logistics
Faculty Mentor: Xin Chen
Need a total of 12 hours
The Supply Chain, Manufacturing, and Logistics track prepares our students with state-of-the-art logistics strategies, models, algorithms and tools for integrating the supply chain in ways that reduce system-wide costs, and improve system-wide service. Students will learn systematic frameworks for analyzing and managing large and complex supply chain networks. (read an explanation of Supply Chain by ISE Professor Xin Chen)
Students in this Track Option have interned at:
Dot Foods
Oshkosh defense
The content of the track option touches upon such topics as
Supply chain configuration
Production Planning and Control
Inventory Management and risk pooling
Visibility in supply chains
Supply Contracts
Information technology and Ecommerce
Supply chain integration and Strategic partnerships
Dynamic pricing and revenue management
Course
Hours
Track Core—Complete:
IE 412 OR Models for Mfg Systems
3
Track Electives—Complete 3 of the following courses:
IE 330 Industrial Quality Control
3
ME 451 Computer-Aided Manufacturing Systems
3
ME 452 Numerical Control of Manufacturing Processes
3
Undergraduate Contact Information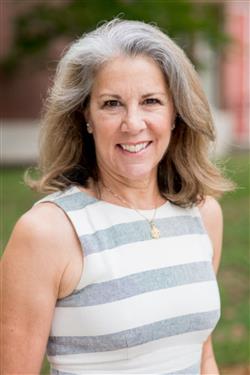 Professor Carolyn Beck
Associate Head Undergraduate Programs
beck3@illinois.edu
Heidi Craddock
Associate Director of Undergraduate Programs

217-244-3855
hcraddoc@illinois.edu
Industrial and Enterprise Systems Engineering
Undergraduate Programs Office
104 Transportation Bldg. (MC-238)
104 S. Mathews Ave.
Urbana, IL 61801
Main Office
217-333-0068
ise-advisor@illinois.edu
Office hours
Monday - Friday
8:00 am – 12:00 pm
1:00 pm – 4:30 pm