James Allison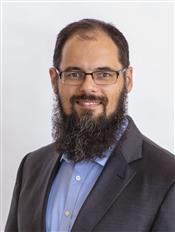 Assistant Professor
313 Transportation Building
For more information
Education
Ph.D., Mechanical Engineering, University of Michigan, 2008
MSE, Industrial and Operations Engineering, University of Michigan, 2005
MSE, Mechanical Engineering, University of Michigan, 2004
BS, Mechanical Engineering, University of Utah, 2003
AAS, Automotive Technology, Weber State University, 1998
Biography
James T. Allison is the director of the Engineering System Design Lab at the University of Illinois at Urbana-Champaign. Professor Allison's research interests include engineering system design, multidisciplinary design optimization, integrated physical and control system design, design of sustainable energy systems, automotive design, and design of synthetic biological systems. Current research projects include exploiting passive dynamics in mechatronic systems for energy-efficiency, design of ocean wave energy harvesting systems, wind turbine and farm co-design, counterbalanced robots, reconfigurable robotics for agile manufacturing, derivative function surrogate modeling, power electronics and electro-thermal systems, automotive suspension and powertrain design, and fluid systems and rheological materials. Professor Allison joined UIUC in 2011 and worked previously as a lecturer at Tufts University in the Department of Mechanical Engineering, as a senior engineer at MathWorks, Inc. in the area of dynamic system modeling and design, at GM in hybrid powertrain design, and at Ford Motor Company in the area of engine design optimization.
Academic Positions
Assistant Professor, University of Illinois at Urbana-Champaign, Industrial and Enterprise Systems Engineering, 2011 - Present
Lecturer, Tufts University, Mechanical Engineering, 2010-2011
Postdoctoral Research Fellow, University of Michigan, Mechanical Engineering, 2008
Other Professional Employment
Senior Engineer, MathWorks, Inc., Natick MA, 2008-2011
Consulting Engineer, Ford Motor Company, Dearborn MI, 2008
Professional Highlights
Prof. Allison has transformed ISE education at the freshman-level by creating and delivering a new project-based curriculum to help students develop engineering judgment and understand the connection between mathematics, science, and practical engineering design. He has been awarded several curriculum development grants (internal and external) to support this work. Prof. Allison has extended these hands-on approaches to a variety of other courses that he teaches. Media coverage: http://fieldnotes.engineering.illinois.edu/ge-410-educating-and-engaging-students/
Joined the Institute for Genomic Biology Biosystems Design theme as the Robotics and Automation Team Lead. 2013. Prof. Allison is Co-PI on a $2M grant from the Roy J. Carver Trust for a large-scale robotic automation system. Prof. Allison is Co-PI on a DARPA center grant. He has been awarded the phase-one grant, and if the second phase proposal is successful Prof. Allison will be a lead investigator in a $35M research center.
Invited to deliver the Keynote Lecture at the 2012 Deere & Co. Model-Based Systems Design and Systems Engineering Conference on November 29th in Moline IL.
Selected as the 2013 ASME Design Automation Young Investigator Award Winner. Prof. Allison is the first person to receive the DAYI Award after only two years as a faculty member. Media coverage: http://engineering.illinois.edu/news/article/2013-06-04-illinois -professor-james-allison-wins-design-automation-young-investigator-award
Resident Instruction
GE 413: Engineering Design Optimization
GE 410: Component Design
GE 598: Dynamic System Modeling and Design
GE 598: Engineering Design Science
GE 100: Introduction to ISE
Undergraduate Research Opportunities
Several undergraduate students are involved in research projects at the Engineering System Design Lab, and we are always looking for bright and ambitious students to join our group. Interested students should review research topics and publications listed on the ESDL website and then contact Professor Allison to talk about current research opportunities.
Research Interests
Automotive Design (Hybrid Powertrains, Active Suspension Systems)
Design for Additive Manufacturing
Electro-Thermal System Design Optimization
Spacecraft Design and Control
Structural Design Optimization
Hybrid Electric Powertrain Design
Robotics and Automation
Design of Synthetic Biological Systems
Sustainable Energy Systems (Wind and Wave Energy Systems)
Topology Optimization and System Architecture Design
Dynamic System Modeling and Simulation
Generative Design
Integrated Physical and Control System Design
Multidisciplinary Design Optimization
Design Optimization
Engineering System Design
Selected Articles in Journals
Articles in Conference Proceedings
Invited Lectures
Other Publications
James T. Allison. "Design Principles for Autonomous Engineering Systems." Poster presentation, WSRI AHEAD Conference, December 2013, Dayton OH.
Jason McDonald, Oscar Alvarez-Salazar, James Allison. "Strain Actuation & Sensing of SC Structures for Payload Jitter Suppression and Momentum Dumping." Poster presentation, Jet Propulsion Laboratory (JPL) Research and Development poster session, November 12, 2014, Pasadena, CA.
Anand Deshmukh, James T. Allison. "Integrated Physical and Control System Design Methods for Wind Turbines." Poster presentation, 3rd NREL Wind Energy Systems Engineering Workshop, January 14th, 2015, Boulder, CO.
Anand Deshmukh, Marlon Mitchell, James T. Allison. "Advancing Undergraduate Design Learning Through Extensive Use of Hands-On Model-Based Design Projects." Poster presentation, UIUC College of Engineering Celebration of Teaching, April 24, 2015.
Reports
Daniel R Herber. 'Basic Implementation of Multiple-Interval Pseudospectral Methods to Solve Optimal Control Problems.' Technical report, Engineering System Design Lab, UIUC-ESDL-2015-01, Urbana, IL, USA, June 2015.
Daniel Herber. 'Solving Optimal Control Problems using Simscape Models for State Derivatives'. Technical Report UIUC-ESDL-2014-1, May 2014.
Daniel Herber, James Allison, Traci Spencer, Hank Roark. 'Inner Loop Progress on Complex System Architecture Optimization Project'. Internal Technical Report, Deere & Co., March 2014.
Xin Niu. 'Modeling and Design Analysis of a Permanent Magnet Linear Synchronous Generator'. Technical Report UIUC-ESDL-2013-01, August 2013.
Daniel Herber, Tinghao Guo, James Allison, Traci Spencer, Hank Roark. 'Summary of Initial Work on Complex System Architeture Optimization Project'. Internal Technical Report, Deere & Co., August 2013.
Conferences Organized or Chaired
Member of the Scientic Advisory Committee and special session organizer (Multidisciplinary Design Optimization of Dynamic Systems), World Congress on Structural and Multidisciplinary Optimization (2012-Present).
Member of the Scientic Committee, International Conference on Engineering Design (2012-Present).
ASME International Design Engineering Technical Conferences & Computers and Information in Engineering Conference, Symposium Organizer and Chair (2008-Present). Topics: Multidisciplinary Design Optimization; Design for Energy Efficiency; Design and Optimization of Sustainable Energy Systems; Design of Complex Systems; Risk, Uncertainty, and Robustness.
Honors
Engineering Council Award for Excellence in Advising (April 2012)
Engineering Council Outstanding Advising Award (April 2016)
Teaching Honors
Nominated for the Illinois Student Senate Teaching Excellence Award (Official Voice of the Student Body) (February 2012)
Recognized on the List of Teachers Ranked as Excellent, UIUC (Fall 2013) (March 2014)
Research Honors
National Science Foundation Graduate Research Fellowship (April 2004)
Nominated for the ISSMO/Springer Prize, Young Investigator Award (unsolicited nomination) (May 2007)
2013 ASME Design Automation Young Investigator Award (August 2013)
2014 JPL Research Poster Conference Award. (May 2015)
Other Honors
Member Phi Kappa Phi, Collegiate Honor Society (1999)
Member Pi Tau Sigma, Mechanical Engineering Honor Society (2001)
Member Tau Beta Pi, Engineering Honor Society (2002)
Lincoln Arc Welding Foundation Gold Award (advisor), student design competition (2014)
Courses Taught
GE 100 - Introduction to ISE
GE 410 - Component Design
GE 413 - Engrg Design Optimization
GE 598 - Dynamic Sys Modeling and Dsgn
GE 598 - Dynamic System Design
GE 598 - Engineering Design Science