Sona Kaul BSIE 2017: engineer, feminist activist, MakerGirl!
Emily Scott
3/1/2016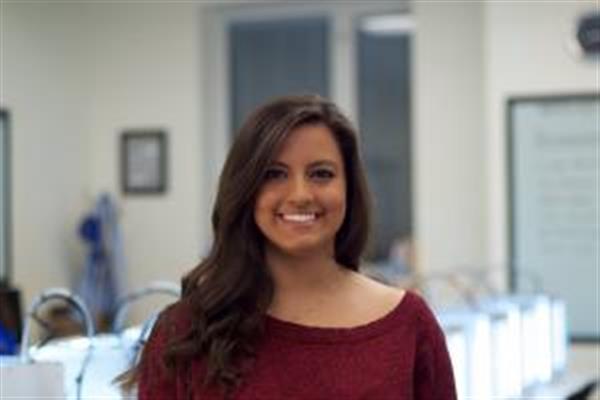 As a female studying engineering, Sona Kaul has seen firsthand the underrepresentation of women in STEM (science, technology, engineering, and math) fields.
According to a 2013 report by the U.S. Census Bureau, 26 percent of all STEM workers in 2011 were women, and women made up only 13 percent of all engineers.
"You see that girls are so underrepresented in classes, but also in the professional world," Kaul, a junior in industrial engineering, said. "It shouldn't be like that."
This belief led Kaul to get involved in MakerGirl, a non-profit, student-led organization founded at the University of Illinois at Urbana-Champaign that aims to encourage girls aged seven to ten to be active in STEM fields. They do this through 3D printing sessions where participants examine a problem and then design a product solution using 3D modeling software. Their creations are printed by the end of the session.
Since MakerGirl was founded by four University students in 2014, they have hosted over 50 sessions, most being held at the Illinois MakerLab on the University campus. They have also expanded to hold sessions in southern Illinois and Chicago.
This summer, MakerGirl plans to expand even further with a cross-country road trip to bring mobile 3D printing sessions to rural areas. Their plan is to have a mobile unit equipped with 20 computers and 10 3D printers.
On March 1, they launched a Kickstarter campaign to raise $30,000 to fund the project. Kaul, MakerGirl's finance director, said they want to reach out to rural areas specifically because of the lack of available resources.
"Not many college campuses even have 3D printing, and in smaller towns . . . young girls would have no access to 3D printers," Kaul said. "So if we reach those rural areas, I think we can gain a lot of interest from girls who may have never even known about 3D printing or seen it before."
Their goal is to reach 1,500 girls across the country, and overall get them more interested in STEM fields.
Kaul, who has been involved with MakerGirl since its formation, said she has seen this interest grow from reactions of participants in their 3D printing sessions.
"They love it," she said. "We have a ton of girls that come to all of our different sessions, that have been coming every single semester since we started."
Kaul described a story that a father of one participant told them: "I guess one time he called her his 'baby girl' and she's like, 'I'm not your baby girl, I'm a maker girl!'"
After this summer, Kaul hopes their organization will gain momentum that will allow them to expand their programs to new people and places. MakerGirl hopes to be able to develop new chapters across the country, and in doing so, address the problem of gender disparity in STEM fields.
"If we can do something to fix that, I think it's worth pursuing," Kaul said. "I wish there weren't girls who backed away from these fields because they thought it was a boy's field."