Mark Olson BSIE 1989
Doug Peterson
9/7/2016 2:25:43 PM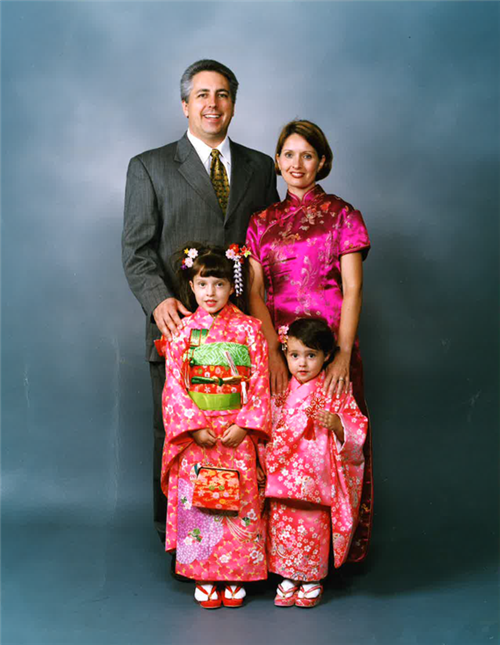 Assembling Hondas in a Virtual World
When Mark Olson got his first taste of auto manufacturing, it was a trial by fire.
Olson, a University of Illinois industrial engineering student in the late 1980s, didn't know what to expect as he showed up for his summer internship at the General Motors plant in Fort Wayne, Indiana. But this undergraduate soon found himself supervising a team of close to thirty veteran union autoworkers, some who had been there over twenty years.
"It was challenging and a few people gave me a hard time and tested me, but it was an experience of a lifetime," says this ISE alumnus.
Olson was assigned to the first area of the assembly line for the Chevy Silverado pickup. This experience, which he credits to ISE's strong program, laid the groundwork for a twenty-six-year career (and counting) with Honda North America in Ohio.
What's more, his supervisory role as an undergraduate student was the ideal testing ground for his current position as part of a team that provides manufacturing support for all of the Honda auto plants in North America—in Alabama, Indiana, Ohio, Canada, and Mexico. Olson's team determines how to take a new car design from the computer to the factory floor.
Olson says he is staggered by all of the changes in auto manufacturing since he graduated from ISE at Illinois in 1989 and started with Honda in 1990. At that time, a lot of the work was done with blueprints on paper, but today it's all done with advanced 3-D imaging on computers.
As Olson built his career in Honda, he moved among a few different departments but stayed within the new model development area. This group determines how the manufacturing side of the business can create and assemble the myriad of parts that go into a new model.
According to Olson, "We do our checks and verifications on the computer asking, 'Will the variation that the simulation identifies meet our accuracy targets for quality and manufacturing?'"
Because not every part on a car can be made precisely the same, the team runs simulations to find out how much variation can be expected when it comes to building a real car. For example, when Olson's team is working on the front of a car, where the engine sits, he says, "There are a lot of steel parts that come together in that area. We build them up on the computer, just like they are being built in the assembly plant, putting the parts in the computer environment and then applying tolerances."
In addition to his two internships at Illinois (the second was with Zenith Data Systems), Olson says he is grateful for the real-world connections that he saw being made in classes such as Richard Devor's course on statistical process control.
The late Richard "Dick" E. DeVor was a professor in the Department of Mechanical Science and Engineering.
"Dr. Devor was dynamic and his lectures were excellent, but he also got out into the real world where the theories were being tested," he says. "He brought this experience into the lecture hall."
A Chicago native, Olson and his family now live just west of Columbus, Ohio, where Honda has two plants. But he remains a steadfast Illini fan, even in the heart of Buckeye country.
His job has taken him to Japan, where Honda is based and some of the cars are designed. In fact, his family has had two stints living in Japan for up to two years. He also was part of the team that built the first Honda plant in Mexico.
"I love international experiences," he says. "I love seeing what makes people tick, what makes them unique. That's one of he things that attracted me to Honda."
In Mexico, he was impressed by the strong ties among families, and in Japan he saw an emphasis on respect and loyalty to country and company. Much of the Japanese business mindset has found its way to the factories in central Ohio. For instance, the Japanese stress on teamwork over individuality is reflected in the uniforms everyone wears—white pants and white shirt with the Honda logo.
"Honda has a very fast-paced culture, lacking in bureaucracy," he says. "Things move quickly here."
When Olson started out in industrial engineering, he wasn't exactly sure what he was looking for in an engineering career, but he has faith and believes God put him in the right place—like one part in a well-designed car.
As he says, "We're all different, and you have to find things that really energize you."