ISE PhD Candidate receives 2020-2021 Mavis Future Faculty Fellowship
Carly Defilippo
6/23/2020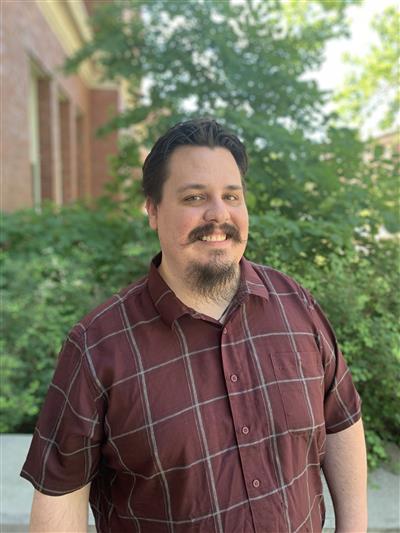 A PhD Candidate in Industrial Engineering, Albert E. Patterson, has received the 2020-2021 UIUC Grainger College of Engineering Mavis Future Faculty Fellow (MF3). Developed to facilitate the training of the next generation of great engineering faculty, the MF3 Academy focuses on teaching and mentorship, along with excellent service opportunities.

Albert E. Patterson began his educational career at the University of Alabama in Huntsville, where he received both a BS in Mechanical Engineering and a MS in Industrial Engineering. Patterson is now pursuing a PhD in Industrial Engineering from the University of Illinois at Urbana-Champaign with an expected 2021 graduation date. His advisor is Professor James Allison. Patterson says he has received world-class research education at UIUC and has always enjoyed teaching and working with students. With 10 semesters as a lecturer/TA and successful research with ResearchGate and Google Scholar, Patterson is dedicated to spending the rest of his life as a scholar and teacher.

The three main components to the MF3 Academy are research, teaching, and mentorship. Through various activities and events, all fellows will become proficient in these core areas. Patterson wants to explore STEM education more, and he is confident that this Fellowship will help him achieve that goal. "My goal from here is to take a position as an assistant professor in engineering at a research university and build a productive lab and develop some new courses. I want to do this as soon as I am able and the Mavis Fellowship will give me a great boost for making the transition," Patterson said.

The Grainger College of Engineering is internationally recognized for the impact of our research and the strength of our graduate education, however, opportunities for doctoral programs were not always provided. To help address this issue, the MF3 Academy was created to give all engineering graduate students the opportunity to participate in a series of workshops, seminars and activities that cover numerous aspects of an academic career.

Patterson is especially honored to be the 2020-2021 Grainger College of Engineering Mavis Future Faculty Fellow. "The Mavis Fellowship training will help me be more refined in my approach and give me additional perspectives on top of the excellent training and mentorship that I have already gotten from my advisor and mentors," Patterson said.

To read more about the MF3 Academy and the Mavis Fellowship, visit Illinois Mavis Future Faculty Fellows Academy.