Brad Mottier BSGE 1979
Emily Scott
1/18/2017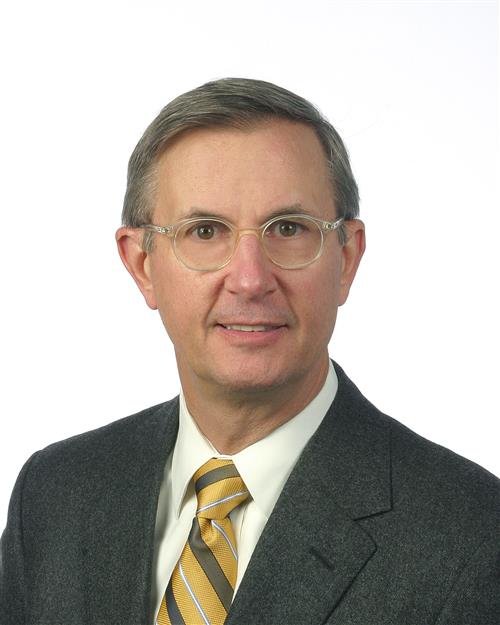 Brad Mottier believes his general engineering degree from the University of Illinois played a significant role in preparing him for his career that has been marked by innovation.
Today, as vice president and general manager of business and general aviation and integrated systems at General Electric, Mottier is giving back to the Department of ISE by sponsoring a student challenge that will encourage entrepreneurial innovation.
Mottier earned his bachelor's degree in general engineering in 1979, following in the footsteps of generations of his family who also studied engineering at Illinois. With his interest in mechanics, he chose the general engineering program because he didn't want to be in a specialized field of engineering.
"Just my personal mindset or demeanor is not to be such an expert in any one particular field, but to be more of a generalist," he said. "I find it very interesting and rewarding to try to put different things together for a good common outcome."
Looking back, he believes his general engineering education laid the groundwork for what his career would become.
"The important thing for me in general engineering was that it really gave you an opportunity to see how the different engineering disciplines all worked together on a systems or project basis," he said. "I think that the general engineering program really provides the student with that kind of opportunity that you may not get in some other engineering disciplines."
Mottier was the first candidate for the department's master's degree in general engineering. Part of program included completing a thesis project.
The project he decided to pursue was designing an angle of attack indicator for general aviation aircraft. Angle of attack indicators provide a measurement of wing efficiency and can be used to optimize the airplane's performance and improve flight safety.
Previously, angle of attack indicators had been used in military and commercial aircraft, but they were expensive, so Mottier focused on making the cost affordable for small, general aviation aircraft. He came up with a design that he used to earn his master's degree.
Around 10 years ago, the Federal Aviation Administration recognized that angle of attack indicators would increase flight safety on small general aviation aircraft.
The FAA encouraged companies to come up with ideas for developing indicators, and several companies began working on this problem.
A number of these companies incorporated a methodology and design concept that was similar to what Mottier developed back in 1980 in his thesis project.
"My system back in those days didn't have digital controls," he said. "Today, the system takes the pressures and sensors that are similar to what I had proposed and are taking those signals and running them through a computer."
This design would only be the beginning of an innovative career for Mottier.
While he was still a graduate student, he was contacted by a businessman from a company in Rockford, Illinois, who was looking for help solving engineering problems on a product line.
He started traveling from Champaign to Rockford frequently and eventually joined the company, which focused in aerospace products. He would later become a partner at this company and would see it grow successfully. In 2002, the company was acquired by General Electric.
After the company was sold, Mottier ran the company for GE and in 2005 became a company officer of GE. Though it was mainly a commercial role, he stayed involved in product design.
He started a new business within GE Aviation in 2008 that focused on small aircraft in order to develop a portfolio of small engines for small aircraft.
In 2010, he oversaw a team that aimed to launch GE into the large business and general aviation turbofan market. They ended up developing a winning strategy that would scale GE engine technologies into a smaller size so they could be used for business aircraft. This became the first new engine introduced into the large cabin aircraft marketplace in three decades.
Mottier was awarded the University of Illinois Distinguished Alumni Award in 2011 for his "outstanding entrepreneurial leadership in the development, manufacturing, and marketing of innovations for the aircraft industry." He was the second in his family to receive this award, as his grandfather, an engineering alum, did also.
As he leads two businesses for GE Aviation, Mottier said he has looked back on the string of successes he has had over the last 35 years of his career, and he decided to give back to the University of Illinois because he believes his education played a large part in this success.
"My engineering and business career has really been focused on trying to bring new products or technologies and services that are disruptive in the marketplace, meaning they offer something new that hasn't been available before or disrupts the existing supply base or competition," Mottier said.
His career has been defined by this disruptive innovation, and with the new student entrepreneurship challenge he is sponsoring, named the Mottier Challenge, he hopes a new generation of students will be driven to innovation.
Mottier was inspired to create an opportunity at the University of Illinois that is specifically for students and that he hopes will encourage collaboration between different students of different grade levels at the university.
The challenge will present students with a specific challenge that they will collaborate together on solving. Teams will be provided with seed money and will work on these problems. A review board and a selection committee will pick which teams are the most innovative, and the winners will receive a monetary award.
"I'm pretty excited about that," he said. "I hope it encourages people to think out of the box, apply things they've learned, learn to work with other people, and come up with something that maybe down the road will help them in their professional life."